Need a reminder of the awesomeness of a mom? Here you go. 24 things. Out of infinity, of course.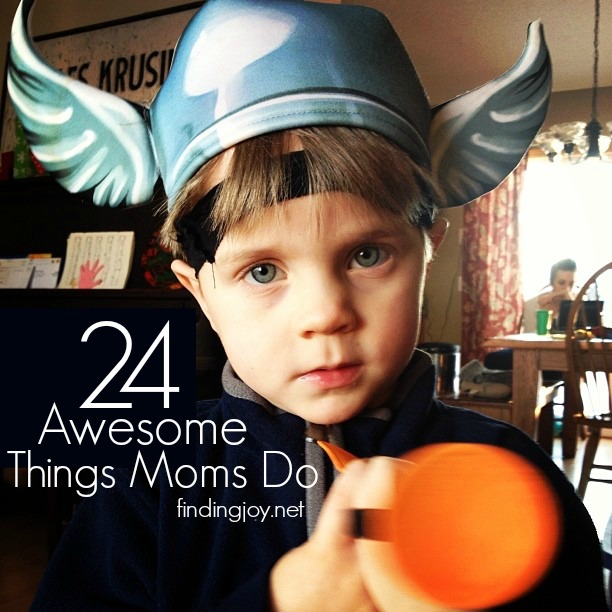 1. They have the ability to super clean the house when someone calls and says that they'll be dropping over in five minutes. They know exactly where an empty box is to quickly dump things in, which room to put it in, can vacuum and clean at once while putting their hair up, and can start the coffee. Can you imagine if that superpower could only be harnessed and used at anytime? Wait. We kind of already do.
2. Will listen to the always overly descriptive drama like he took my baseball cards or she has more ice cream or it's not fair that she's sitting in that seat or I can't go to school today because I don't have the cool shoes or insert anything that kids love to argue about and then will apply more wisdom in Solomon in deciding the solution. And sometimes the solution means simply deciding to let them battle it out.
3. Drive here and there and everywhere and back to here and there and everywhere again. And again. And again. Thank goodness for Starbucks and Pandora.
Click here to read the remainder of the 24 Awesome Things Moms Do list from Findingjoy.net